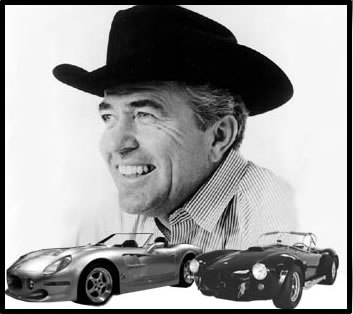 Carroll Shelby, the charismatic Texan who parlayed a short-lived racing career into a specialized business building high-performance, street-legal cars, died Thursday. He was 89.

Shelby died at Baylor Hospital in Dallas, according to an announcement by his company, Carroll Shelby Licensing. A cause was not disclosed.

While trying to fend off an anticipated heart attack, he drove in a 200-mile race in 1960 with nitroglycerin pills underneath his tongue, finishing third at Laguna Seca Raceway in Monterey.

"If I hadn't slowed down each time I popped one of those pills, I might have won," he said, then announced his retirement as a driver later that year after clinching the U.S. Road Racing championship series at Riverside International Raceway.

Five years earlier he had replaced a plastic cast on his broken elbow with a fiberglass one and had his hand taped to the steering wheel so he could help Phil Hill drive a Ferrari to second place in a 12-hour race at Sebring, Fla.